OneGeology Kids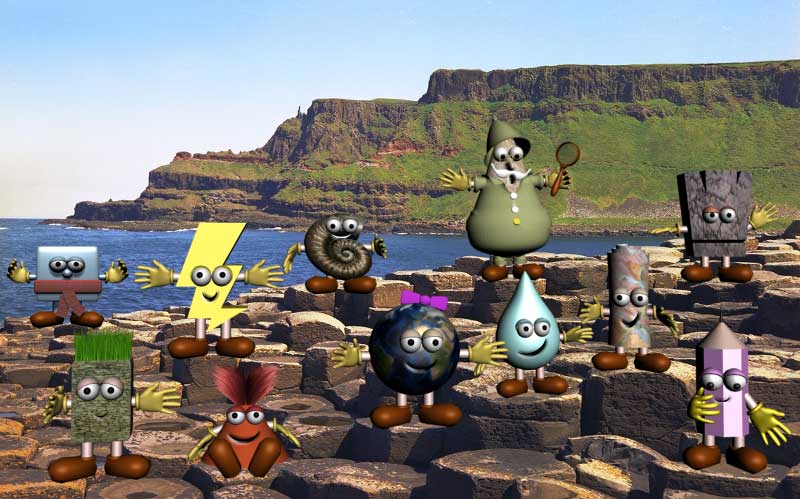 Click on one of the characters in the image above to go to their page.
Contained within these pages are web maps with geology layers from the OneGeology Portal that arrive from all over the world. To switch the geology on and off, click the 'Toggle geology' link.
Please note that they make take some time to load, so please be patient! Alternatively, click on the 'Static map' link to view an image.
Once loaded, you can click on a piece of geology to find out what kind of rocks are there!