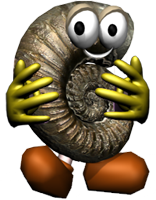 Fossils and dinosaurs
Hello! My name is Andreas and I want to tell you all about fossils and dinosaurs. The study of fossils is called palaeontology.
Fossils are fantastic evidence of past life on our planet; they are found mainly in sedimentary rocks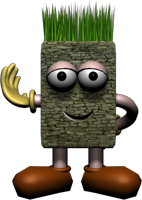 . But how did they get there? Well, getting turned into a fossil is not an easy task and needs a rare combination of events to take place:
There are lots of different types of fossils including bones, shells, footprints and burrows. Most fossils we find today are creatures that lived their lives in the sea. This is because they were most likely to be buried before all trace of them disappeared!
Learn about some sea creatures that we regularly find fossilised:

Jurassic age rocks are shown in brown on this map of Afghanistan. These rocks might contain the fossils of dinosaurs!
Creatures living on land can also be fossilised, it just happens less often. Dinosaurs are a great example of this; they lived 230 to 65 million years ago and have been found fossilised all over the world.
The largest dinosaur fossil found so far is a Brachiosaurus, 22.5 metres long and 12 metres tall, from Tanzania.
The longest dinosaur fossil ever found is a Diplodocus, a whopping 27 metres long, from Wyoming, USA.

The smallest dinosaur fossil is about the same size of a chicken, it had wings and feathers, is 55 – 77cm long and found in China. This is a Microraptor.
Fossils are very helpful when making geological maps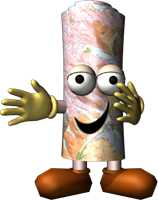 as they can tell us how old a rock is. Scientists have worked out that creatures looked different at different times – they evolved so that they could survive better. So if we find the same fossil in two different rocks we know they are the same age!
More information
Fossils, especially the stunning ones found in museums, are beautiful and delicate reminders of the age of the earth and of the diversity of life.
Most of the fossils that we might find on beaches or in quarries are often imperfect and have been damaged by their time in the rocks; but these common fossils contain vital information, for they are our direct evidence for the past life of our planet, Earth.
A bone or a shell, a footprint or a feeding trace, are clues left by animals and plants from which we are able to reconstruct their lives.
These clues can be used to assess the environments in which the fossils lived. A fossil might contain information about the temperature of the sea in which the living organism swam, or demonstrate the existence of old oceans that have now disappeared.
By studying their shape and patterns of evolution, fossils enable us to build up a picture of the history of life of our planet and the great evolutionary forces which have changed the face of our world.
Get involved
Do you like fossil collecting? Tell us what you've found and your favourite places to seek out new fossils using our online form.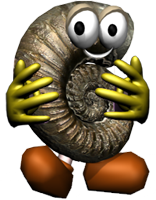 Let's see what else we can find out about fossils and dinosaurs. Try searching the internet for: