Drainage patterns
If you look at a map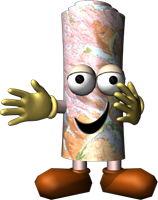 of rivers and streams you can see they make different kinds of patterns called drainage patterns. Drainage patterns tell us something about the land the rivers are flowing over.
Dendritic drainage patterns look like tree branches with lots of twigs. They form in areas with flat and uniform bedrock like sandstone or shale.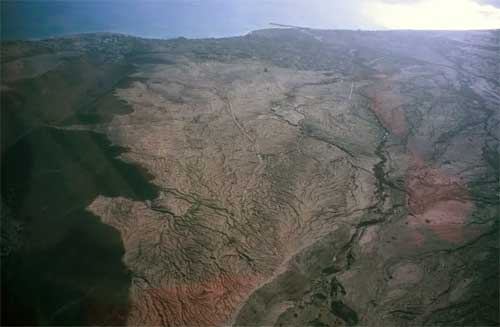 Can you find these patterns on a map?
Radial drainage patterns form when streams and rivers flow off a central peak or dome like a volcano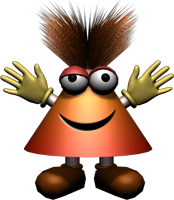 .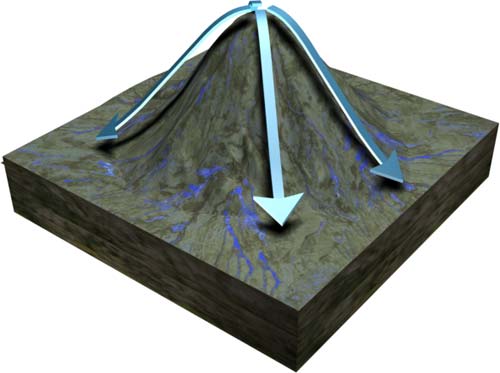 « Back