Water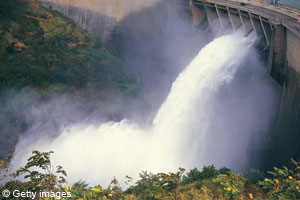 Water is an essential resource to us all. We all rely on it, not only for drinking water but also for our homes and industry. Groundwater is becoming scarcer with our changing climate. Locating clean groundwater requires knowledge of the geology, and the basis for that knowledge are geological maps – OneGeology will help make that map data accessible.
France
ADES
ADES est la banque nationale d'accès aux données sur les eaux souterraines en France.
ADES is the French databank on groundwater and contains both qualitative and quantitative information in France.
L'eau souterraine (Groundwater)
No 2 Géosciences, la revue du BRGM pour une Terre durable
Issue 2 of BRGM's journal for a sustainable Earth
If you have other examples of an application of geological map data on the web, and would like your link included here, please let us know - onegeology@bgs.ac.uk.