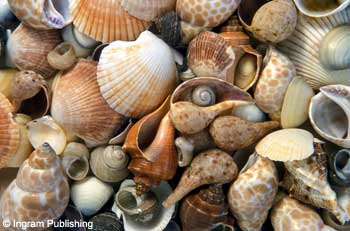 Participants
OneGeology has received a huge amount of enthusiastic support from around the world and membership continues to grow. The initiative will be carried out with the endorsement of several International umbrella organisations, driven by the expertise, data and commitment of the geological surveys of the world.
Statement guiding prospective participants
All participants in OneGeology share the aspiration to improve the accessibility and usefulness of global geological map data needed to address many societal issues including mitigation of hazards, meeting resource requirements, and climate change.
In order that we can work collaboratively to advance the objectives of OneGeology and avoid any confusion or misunderstanding, we believe that it is important that we all embrace a common understanding or our role in OneGeology. As you know, the OneGeology initiative was launched March 2007 in Brighton, UK when 81 participants from 43 countries endorsed the Brighton Accord. The principles defined in the Accord remain the core of OneGeology.
OneGeology participants must be organisations able to provide authoritative geological map data coverage for their territory, and/or trans-national area. Before they make their data available, or have it made available by others, they must have notified the OneGeology Secretariat that they wish to participate in OneGeology.
By notifying OneGeology that they wish to participate in the initiative an organisation is indicating that they agree to make available data (or have it made available by others) to OneGeology and that they accept legal and scientific responsibility for the data that they serve (or others serve on their behalf) to the OneGeology portal. They are also indicating they either accept the OneGeology "statement of use", or a statement they supply with their data.
If an organisation makes a contribution to OneGeology through its web services, these services and their associated metadata will be identified in the OneGeology registry of global geological coverage and use of their web services on publicly available websites is permitted. OneGeology requires that each organisation provides some form of attribution that allows acknowledgement of the source of the data and a reference for further information.
Conformity to these simple requirements will ensure that all OneGeology participants enjoy equal status within the OneGeology framework and will facilitate the continued growth of both the initiative and online global geological map coverage.