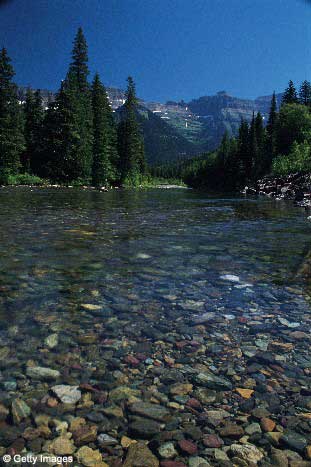 USGIN/OneGeology Workshop
Dates: May 3 and 4, 2012 at USGS Ice Core Conference Room, Denver Federal Center, Lakewood, CO
Objective
The goal of this workshop is deploy new GeoSciML portrayal map services as part of a USGIN-sponsored OneGeology-United States collection of services.
Concept
We are looking for participants from the State Geological Surveys and US Geological Survey who have geologic map data sets they are ready to publish as web map and feature services. The data must be in a digital data base format, ready for the necessary extract/transform/load processing to deploy the maps using the OpenGeospatial consortium Web Map service and Web Feature service. We request participants to arrive at the workshop with data and access to a map server (workshop examples will use ArcGIS server and GeoServer, see below on AASG arrangements for service hosting). In advance of the workshop, we will provide participants with tutorials on deploying GeoSciML map and feature services for OneGeology. Workshop sessions will review the service framework and procedure for preparing data, and then launch into hands-on sessions with participants working with their own data to map age and lithology properties for geologic units on their maps into the data integration categories (CGI Simple Lithology and IUGS ICS 2009 time scale), set up style files for their preferred symbolization scheme, generate GIS feature classes (PostGIS or ArcGIS geodatabase), and deploy live services configured to submit as OneGeology services.
The intention is to establish prototype web map and feature services for State Geological Surveys using USGIN and OneGeology Standards and Protocols to foster wider adoption of standard service-based publication of geologic map data and expansion of OneGeology USA services. Services will be demonstrated and experience from this technical workshop will be used as input for a follow-up USGIN Operations and Management Session later in the summer to discuss draft operation, charter, and work plan documents.
Background
The US Geoscience Information Network (http://usgin.org) is an evolving network of geological survey data providers developing and utilizing standardized protocols for registering and publishing geoscientific information resources on the World Wide Web. Efforts to date have focused on developing the resource registration and catalog system, and feature services for the National Geothermal Data System (NGDS).
OneGeology is an international initiative of the geological surveys of the world, launched in 2007 with the goal of making dynamic geological map data for the world available to everyone via the web. View existing services via the OneGeology Portal. To learn more about the technical aspects of participation see Technical detail for participants and Getting Involved. For an online example of the kind of map service integration we are seeking, see the OneGeology-Europe portal.
Registration and Travel Awards
Registration and Travel awards (awards are limited to one person per state geological survey) are still available by filling out the online registration form.
Preparation
Participants are requested to review these tutorial materials in advance of the workshop.
One of the outcomes we are seeking is good quality guidance documents for setting up these services, so if you have any suggestions, comments, or edits for these documents, please submit them to steve dot richard at azgs dot az.gov.