Minerals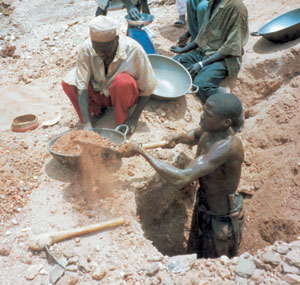 Examples of how geological map data can be transformed to help society more efficently use our planet's natural resources.
Australia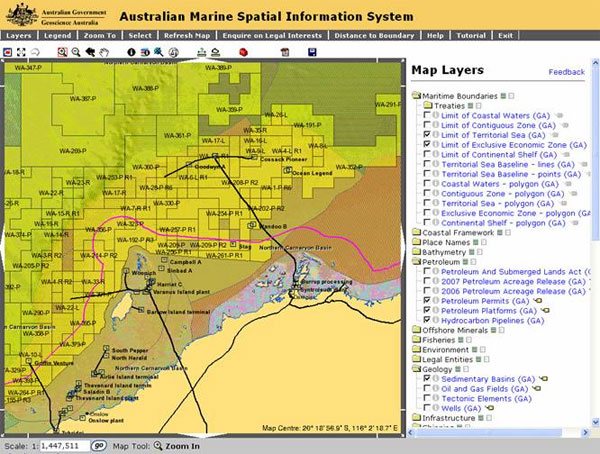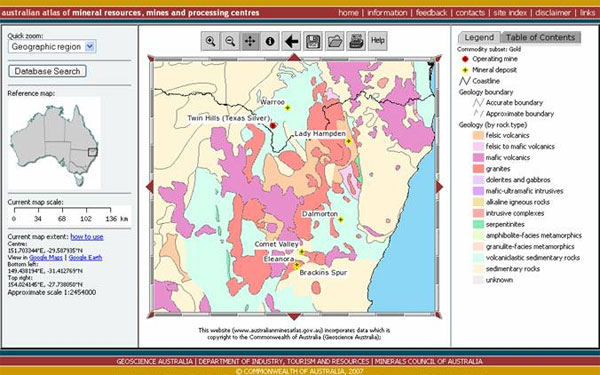 Brazil
Finland
France
Slovakia
Sweden
Swedish mineral and bedrock resources database

The mineral and bedrock resources database contains information concerning mineral, bedrock and hydrocarbon resources in Sweden. The database includes information on minor occurrences as well as deposits where metals, industrial minerals or bedrock have been or are being exploited economically. The amount and quality of information on each deposit in the database is highly variable. The following information is present for all deposits:

name
position (RT90)
type of deposit
commodity
economic status
literature references

At the present time the database comprises information on 11,500 deposits and is continuously updated. The present map service shows only a selection of information from the database.

Swedish ore deposit database

The Swedish ore deposit database contains information on the 260 largest metallic ores and mineralisations in Sweden. The database is the Swedish contribution to the Fennoscandian ore deposit database (FODD), a joint project between the Geological Surveys of Norway (NGU), Sweden (SGU), Finland (GTK) and Russia (VSEGEI and SC Mineral) with the purpose to create a common ore database for the Fennoscandian Shield.

The database contains information on the location of the deposits, the geology and mineralogy, present status, mining activites, grade and tonnages and referenses to the information.
UK
If you have other examples of an application of geological map data on the web, and would like your link included here, please let us know - onegeology@bgs.ac.uk.