General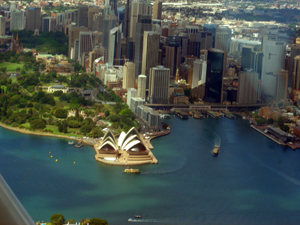 We all need clean water, we need fuel and mineral resources for homes and industry, we need the knowledge to be able to locate and exploit these resources, we need engineering solutions for safe stable developments, and we need to be able to live sustainably — to protect the environment around us — to mitigate pollution, waste and hazards. Our changing climate means the need for this information is even more urgent. OneGeology brings together the data and knowledge to help manage these issues.
France
USA
A Dynamic Digital Map is a stand-alone "presentation manager" program that displays and links maps, images, movies, data and text, such as map explanations and field trip guides. DDMs are WEB-enabled and browser independent and can be delivered via a web site, or on CD/DVD/flash drives. A user, viewing DDM, will see a thematic map, containing camera icons and map symbols that link images, movies and text or analytical data related to those locations. Searchable lists or "Indexes" of Images, Maps, and Articles, opened from buttons found on the Home Screen, summarize DDM content, and access to it. The Home Screen also provides an "Index Map" that graphically illustrates the coverage of maps contained in the DDM, and links to them. Perhaps best explained by an example, the DDM of the Springerville Volcanic Field (see URL below) has a nine-minute Automated Tour that demonstrates the basics of how to use a DDM containing a large data set; the DDM of New England (see URL below) has a similar tour that concentrates on the educational use of DDMs with basic geologic field guides. Links to over 15 DDMs can be found at the the DDM Home Page (see URL below).
DDMs can be made using the cross-platform Revolution programming environment, which has a low learning curve and modest price. The "DDM-Template" (available at the below URL) is an open source program into which a Revolution user can insert metadata (mostly file names) that enable the program to open existing maps, images, figures and movies from an organization of directories. A DDM maker modifies the Template to make their own DDM by inserting text and data directly into the program, which is then renamed to reflect its new content. A "Cookbook" guides the Revolution user through the steps of building the DDM. Once a Template has been completely modified, royalty-free stand-alone applications for a variety of operating systems (for example, Windows, Mac OS X, Linux) can be made directly from this single Revolution document, regardless of the platform used to prepare the original.
If you have other examples of an application of geological map data on the web, and would like your link included here, please let us know - onegeology@bgs.ac.uk.