Welcome to OneGeology
OneGeology is an international initiative of the geological surveys of the world. This ground-breaking project was launched in 2007 and contributed to the 'International Year of Planet Earth', becoming one of their flagship projects.
Thanks to the enthusiasm and support of participating nations, the initiative has progressed rapidly towards its target - creating dynamic geological map data of the world, available to everyone via the web. We invite you to explore the website and view the maps in the OneGeology Portal.
Are you wondering what 1G can do for geo-3D? Join OneGeology and find out or contribute yourself!
January 2017: Read our latest newsletter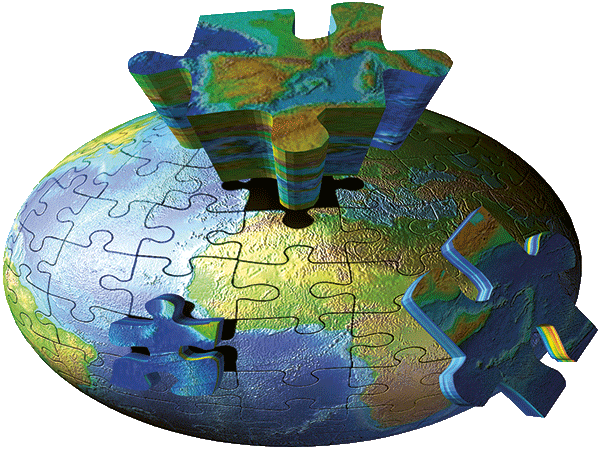 Fill in our online form to be kept informed of OneGeology's progress and receive our regular newsletters.
2007–2017: OneGeology is 10 years old!!!